220 gallon stunning reef setup
Oops 220 gallon.
$3,900 CASH. Whole setup ONLY. Not parting out so please don't post for anything separate. Moving to CO soon so it must all go together.
The current tank, stand and canopy is about 4 years old. the prior tank leaked from bottom so had to do a quick change out to this tank.  It has probably close to 450-550# of liverock that is 80-90% covered in corals, zoas, palys, mushrooms as listed and shown in pics. Even the back glass and overflow is encrusted. 5 dimmable dual control LEDs supply the daylight which has stimulated this kick az growth. 3 nightlights switch opposed to the daylights for fluorescent views. Wavemaker controls power heads on sides along with probably a half dozen powerheads internal in rock. Sump/refug is approximately 65 gallons with, bioball trickle filtration, 1/4 macro algae chamber, Octo skimmer, 2 aragonite-CO2 reactors for calcium generation. External chiller and ATO tank-5 gal. Just replaced Reeflo Snapper recirculation pump 3,600 GPH variable flow control. This tank has super filtration capability between the refugium and the live rock system.
Here's what's in the tank to the best of my knowledge:
Fish:
Purple Tang
Clown Tang
Keyhole Tang
Yellow Tang
Sailfin Tang
Royal Gramma
Sebae Clown
Tomato Clown
Starry Blenny
Honey Damsel
Neon Damsel
Fiji Damsel
Yellow tail Blue Damsel
Dusky Damsel
Flame Hawkfish
Inverts etc:
Sand Shifter Starfish
Tiger Starfish
Hermit Crabs
Snails
Corals:
Green Chalice
Brown Monti
Green Monti
Duncan
Birdsnest
Green Star
Frogspawn- multiple types
Hammer
Torch
Bluegreen and purple Fungia
Favia- small
? Brown with orange pores -Chyphastrea?
Yellow green Cabbage
A couple others don't know names
Many types of Palys and Zoas- no idea what their hip names are
Mushrooms:
Super Blue- Large used to be 3 but don't know where 2 went
Ricordias-multiple types
Rhodactis- multiple types
Hairy- multiple types
Gorgonia-2 types
Sponges:
Yellow encrusting
Orange digital small
Tan small branching
Macro algae in sump:
Red bush- was supposedly Dragons Tongue but may be Ogo. Dominant macro in refugium
Chaeto
Caulerpa
Probably missing naming a bunch more things.
Supplies that are extra:
Spare CO2 tank 10#
4- 5 gallon jugs filled with RO water
3 filter RO setup
2 Brute trash cans
3 bins of aquarium supplies and STUFF
Trace elements, CA, MG, Purple up, enzyme concentrate
Large pack of dried algae
Many tweezers, frag kit and tools
From my other supplies listing:
Aquahub Top It Off DIY kit, Aquahub Pump Stopper DIY kit, used Reeflo Snapper recirc pump (may need bearing kit), 2X Kent MG 2.6# each, Kent Super Buffer dkh 2.2#, Kent start up chemicals (Essential Elements, dKH and Pro Ammonia 4 oz), Testing kit, Marineland Penguin 350 HOB filter, Aqualifter AW20,150W LED grow light and 13 misc fluorescent light bulbs.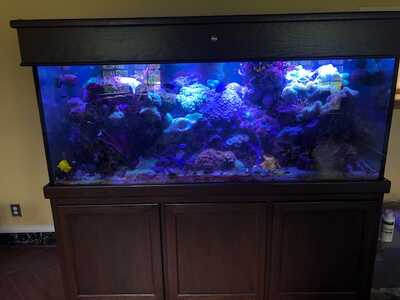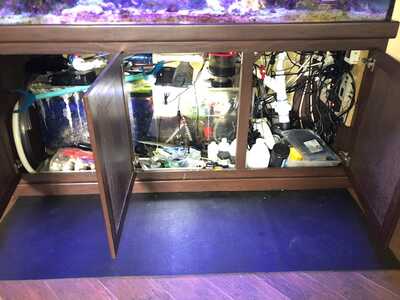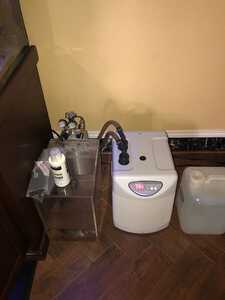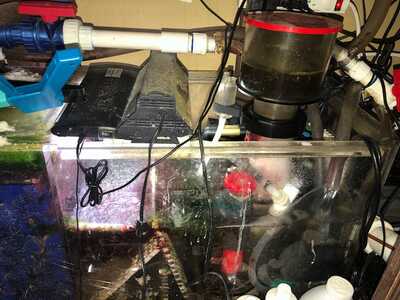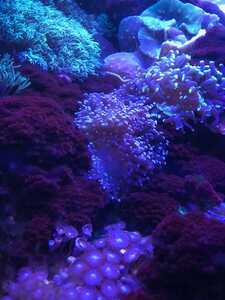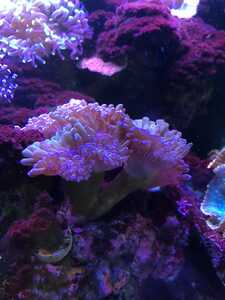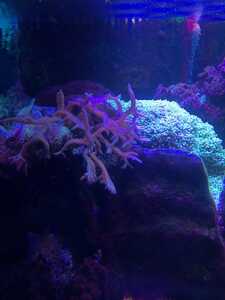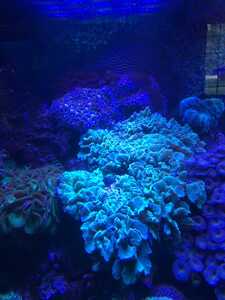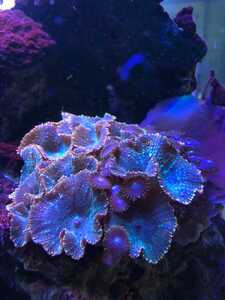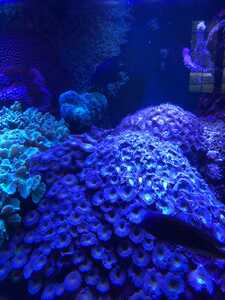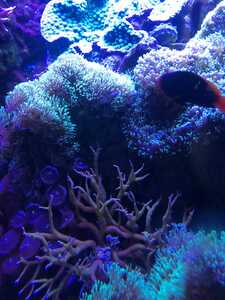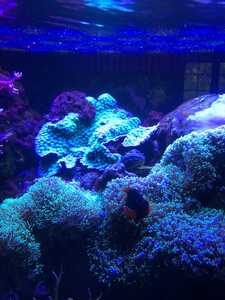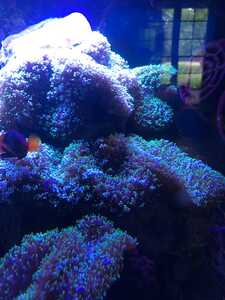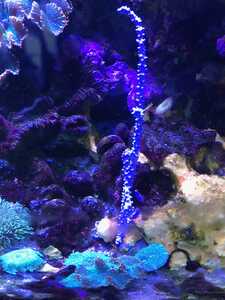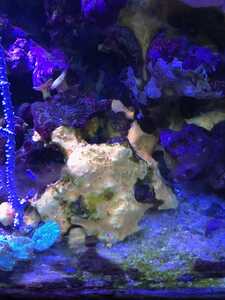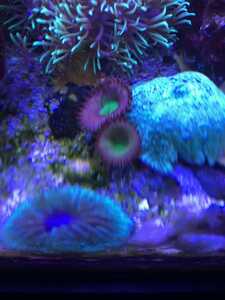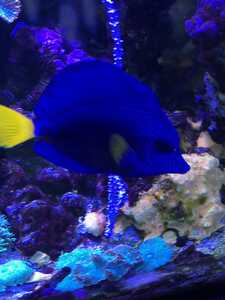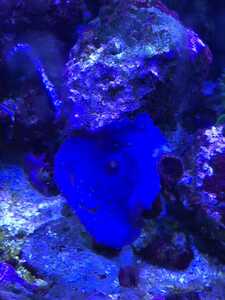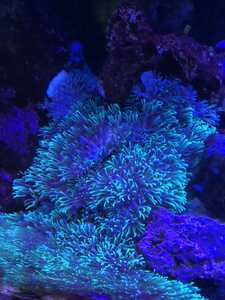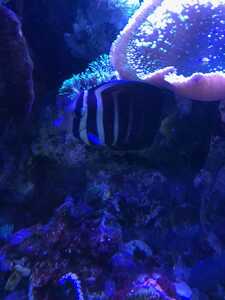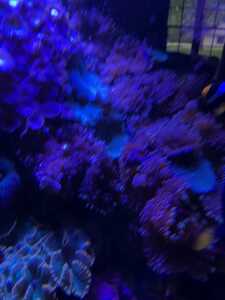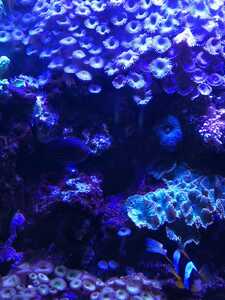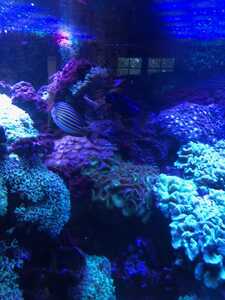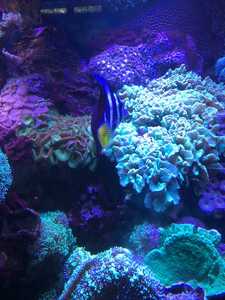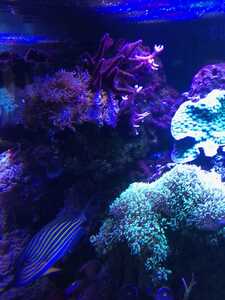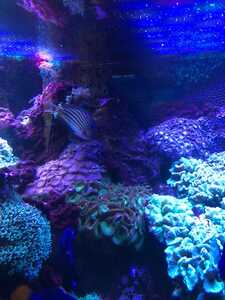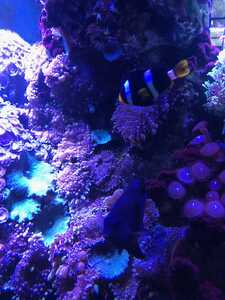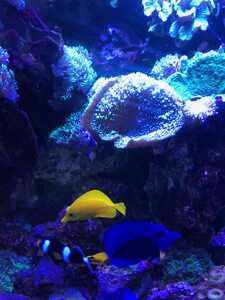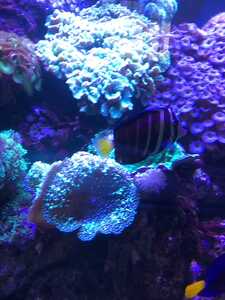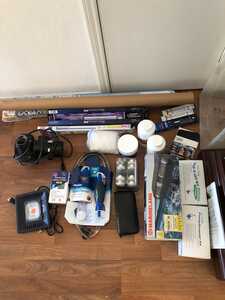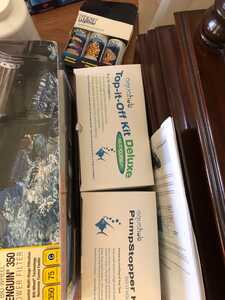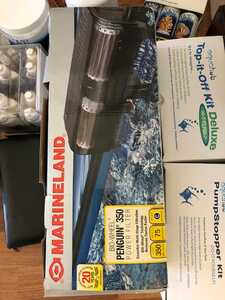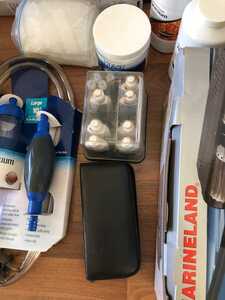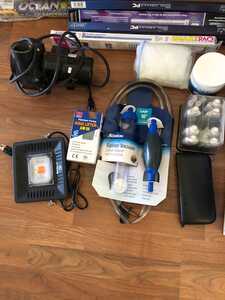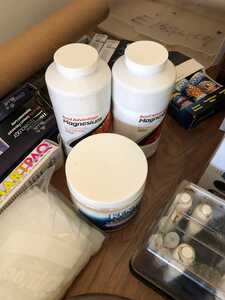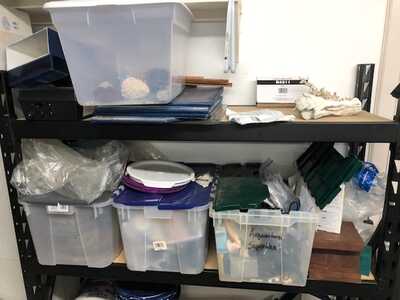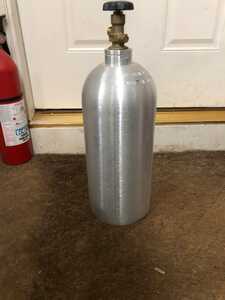 This topic was modified 3 weeks ago 2 times by
Geodude
Topic starter
Posted : 06/03/2021 3:36 pm
maybe i missed it but did you list the volume of the main tank?
Posted : 06/03/2021 5:38 pm
🙂 320 gallon. 72"X25"X25" is the exposed glass area.
Topic starter
Posted : 06/03/2021 5:41 pm
Oops 220.
Glass is
27-30" tall inside frame and base.
Topic starter
Posted : 06/03/2021 8:49 pm
We need to get this sold. Dropping to $3,600.
Topic starter
Posted : 06/05/2021 11:38 am
I know you don't want to part it out but you might have better luck making most of the money you want and getting rid of it sooner that way? 
Posted : 06/05/2021 2:59 pm
We need to get this sold all together as we are moving next week. Dropping to $3,400.
Topic starter
Posted : 06/08/2021 9:58 am
Topic starter
Posted : 06/10/2021 5:15 pm
Topic starter
Posted : 06/14/2021 6:58 pm