Summer Clownfish Bonanza!!! (Group Buy time)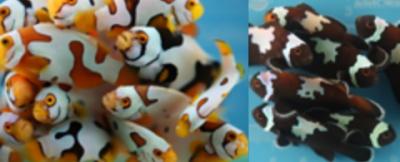 See our Facebook post for availability and pricing:
These will be the LOWEST prices we will have on clownfish this year! Over 50 varieties of captive-bred designer clownfish to choose from.
- We need at least 10 people to participate to make this happen.
- Comment below with your name and what you would like to buy. As a little incentive, first 3 customers will also get a free t-shirt
🙂
- Group buy ends 8/4 (Saturday) at noon and you must pay for your clownfish by 8/4 (Saturday) by 6PM.
- Depending on availability, your choice may be substituted one size up or down.
- You MUST be able to pick up the clownfish the day it arrives (or a holding fee of $5 per fish, per day, applies). Delivery is scheduled to on 8/8 or 8/9 and we close at 7PM.
Topic starter
Posted : 07/25/2018 3:55 pm
Last day for the Group Buy is tomorrow (8/4). Make sure to email us at info@glassaquaticsonline or call us at 817-485-3474 soon 🙂
Topic starter
Posted : 08/03/2018 11:10 am