[Solved]

SpectraPure RO/DI system with Aquatec Pressure Booster Pump
Selling Spectrapure MAXCAP single membrane 90GPD auto flush RO/DI system with Aquatec pressure booster pump.
Booster pump kit includes:
3 foot Controller Cable, Check Valve, and 100-230VAC to 24VDC @ 2.5A Switching Power Supply
Increases line pressure to any of SpectraPure® Automatic Membrane Flush RO or RODI Systems
Boost incoming pressure to 80 psi for enhanced production and increased purity
Can be operated in any position
Advanced diaphragm technology and improved bearings extend pump life and lower noise
Sealed pump design protects from moisture and prolongs motor life
Adjustable pressure output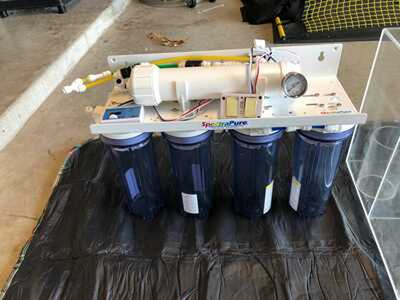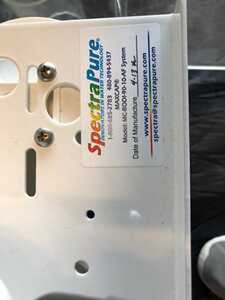 $200 for both RO/DI and pump.
Buyer will need to buy replacement cartridges and RO membrane.
North Dallas
Topic starter
Posted : 08/28/2021 3:37 pm
Topic starter
Posted : 09/10/2021 2:31 pm
Posted : 09/27/2021 11:17 am
Topic starter
Posted : 09/27/2021 5:18 pm